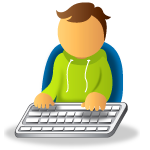 This module offers a simple way for you to view open coop/experiential learning positions, as well as document and evaluate your learning experiences.

Receive notification by email each time a relevant employment opportunity arrives. Then rank, accept, or decline pending offers. Upon accepting an offer, you can immediately begin documenting your learning objectives. An array of criteria allows you to effectively rate your performance, the performance of the employer, and the coop/internship program itself.

Forget congested email inboxes and filing cabinets; directly upload semester reports and other summary documents.